The best distilleries in Northumberland
21 May 2019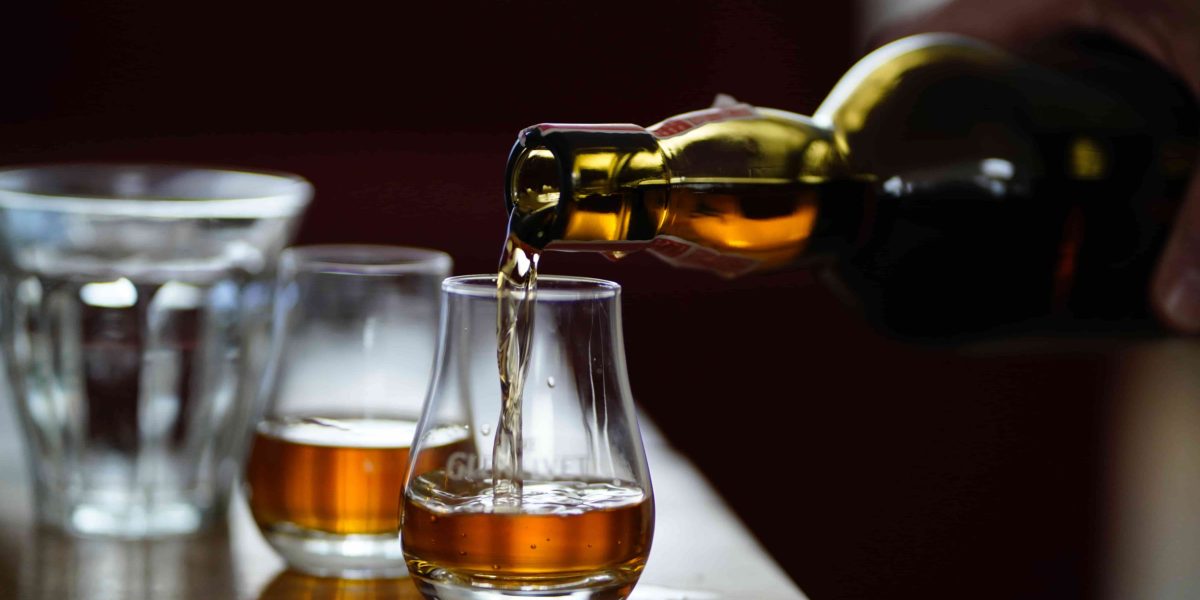 There's nothing more relaxing than a delicious beverage at the end of a long day. With spirits becoming more popular it's no surprise that the UK now has over 300 distilleries.
When choosing a drink, it's easy to get stuck in a rut – so why not mix it up? When in Northumberland drink as the Northumbrians do.
Sample the delicacies of historic honey wine, warm yourself with a whisky or devour a summer gin. Here are some of the tastiest Northumbrian tipples:
Lindisfarne Meade, St Aidan's Winery
When you're staying in Northumberland visiting the Holy Island of Lindisfarne is a must. The enchanting coastal island is rich with history and nature – from the ancient monks to migrating arctic birds.
For years, the monks of Holy Island brewed Lindisfarne Meade. Meade is a honey wine renowned for being an aphrodisiac. The word 'honeymoon' comes from the Norwegian tradition to give newlyweds Meade.
Cocktail: Add to a traditional mint julep for a sweet taste.
Serve: Drink like wine – chilled in summer, warmed in winter.
View this post on Instagram
Hepple Gin, Hepple Estate:
No other drink captures the essence of Northumberland like Hepple Gin. The triple distilled gin provides flavours of mature juniper, floral notes and locally sourced botanicals.
Hepple Estate is in Northumberland national park and is part of the Juniper Project. The estate grows and restores junipers, giving back to the Northumbrian countryside and the gin community.
Cocktail: Known as "the best martini gin!".
Serve: Couple with Fentimans Indian tonic for a classic G&T.
View this post on Instagram
Alnwick Gin, Alnwick:
Alnwick Gin accidentally started in 2016 but has grown to become an award-winning gin. The gin combines a secret recipe of Northumbrian-foraged botanicals and exotic spices.
Each batch is restricted to 100 litres to ensure the signature taste. A small batch gin, known for its smoothness and unique flavour.
Cocktail: Add rose petals, rose lemonade and a rosemary sprig for a sweet sensation.
Serve: Perfect with an herbal or Mediterranean tonic for a twist on a G&T.
View this post on Instagram
Ad Gefrin Distillery, Wooler
In Northumberland, everybody is eagerly awaiting the arrival of Ad Gefrin Whisky Distillery in Wooler. The distillery is aiming to open in 2020 – with the first single malt produced by 2028.
The distillery will celebrate the history of Northumbria with an attached visitor centre. The visitor centre will offer tours, tasting sessions, arts and events.
View this post on Instagram
The Borders Distillery, Scottish Borders
If you simply can't wait till 2028 for a good whisky, Cheviot Holiday Cottages is just an hour's drive from Scottish border. The Borders' Distillery is the first Scotch Whisky distillery in the borders since 1817.
The distillery produces Clan Fraser Whisky, Clan Fraser Reserve Whisky, Lower East Side Whisky and William Kerr's Borders Gin and offers distillery tours.
Cocktail: Lower East Side Whisky is fabulous in an old fashioned.
Serve: Serve Clan Fraser over ice or with a little sprinkle of water.
View this post on Instagram
If you're planning a trip to Northumberland, Cheviot Holiday Cottages are award-winning holiday cottages located in the heart of the Northumbrian countryside. You can find out more about the cottages and check the availability here!