Award-Winning Luxury Self-Catering Holiday Cottages in Northumberland
Cheviot Holiday Cottages are luxury 5 Star Gold Award winning cottages set in the heart of the Northumbrian countryside. Superbly located for walks and leisure inside the Northumberland National Park, this boutique holiday cottage collection occupies a stunning river valley setting which also forms part of the Northumberland Dark Sky Park ideal for star gazing.
This idyllic situation in the Breamish valley and Cheviot foothills is the perfect hideaway, yet very accessible base from which to explore this historic county with its wealth of castles and historic houses. The market towns of Rothbury and Alnwick are a short drive, and just beyond lay the beautiful open sandy beaches and coves forming the Northumberland coastline.
As you approach Cheviot Northumberland Holiday Cottages, you will enter an entirely different world while driving along our picturesque river valley towards the oasis of Ingram, a quiet and pretty hamlet nestling in the Cheviot foothills … and begin to relax immediately.
During your stay in one of our self-catering cottages in Northumberland, you can take the footpaths and bridleways directly from your doorstep, and in minutes you are transported back in time to the Iron Age as you visit the numerous hill forts and ancient Iron Age settlements that abound in the surrounding countryside. A decade of archaeological discovery in the valley has unearthed this amazing insight into our past. Enjoy the landscape at your own pace, take a gentle stroll through the valley, a longer hike over the rolling hills or a bike ride – all perfect ways to absorb this rich heritage. Planning your trips couldn't be simpler – our well-stocked Guest Information Lounge has abundant leaflets on Northumberland, suggested itineries, walking / cycling maps, and lots more. Ingram Cafe is only two minutes' walk from our holiday cottages and offers a breakfast, lunch and snacks menu.
One step beyond our secluded four-acre grounds, the winding river Breamish flows gently through the valley. Here, children can safely explore to their hearts delight, or venture further upwards on to the open heather moorlands. Red squirrels are regular visitors to all of the cottage gardens. There is ample immediate parking.
The River Breamish is a Site of Special Scientific Interest (SSSI), one of the cleanest rivers in the United Kingdom, and an Area of Conservation (SAC). It is a European site because of its importance for salmon, lampreys (primitive fish), otters and water-crowfoot (a floating buttercup). Sit on the flat haughland, have a picnic and soak up the sights and sounds of this stunning river valley, and don't be surprised if you see deer, owls, red squirrels, heron and much more enjoying the same views!
Our complete attention to detail will make your Northumberland holiday memorable!
Meet the owners Graham and Trysha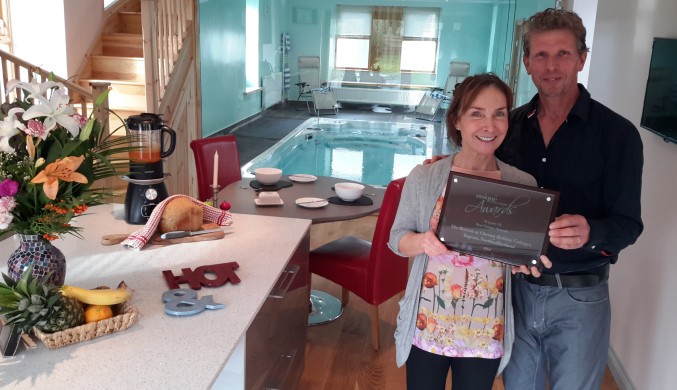 The couple moved to this special quiet corner in the Northumberland National Park over 20 years ago to bring up their children. Their home, Ingram Rectory fortunately allowed them the opportunity to carefully develop and nurture a boutique holiday cottage business quietly situated in this most peaceful and rare setting.
Trysha left behind a career in the airlines to continue in a people orientated business operating from home and Graham's property background as a chartered surveyor contributed to designing and sympathetically creating Cheviot Holiday Cottages.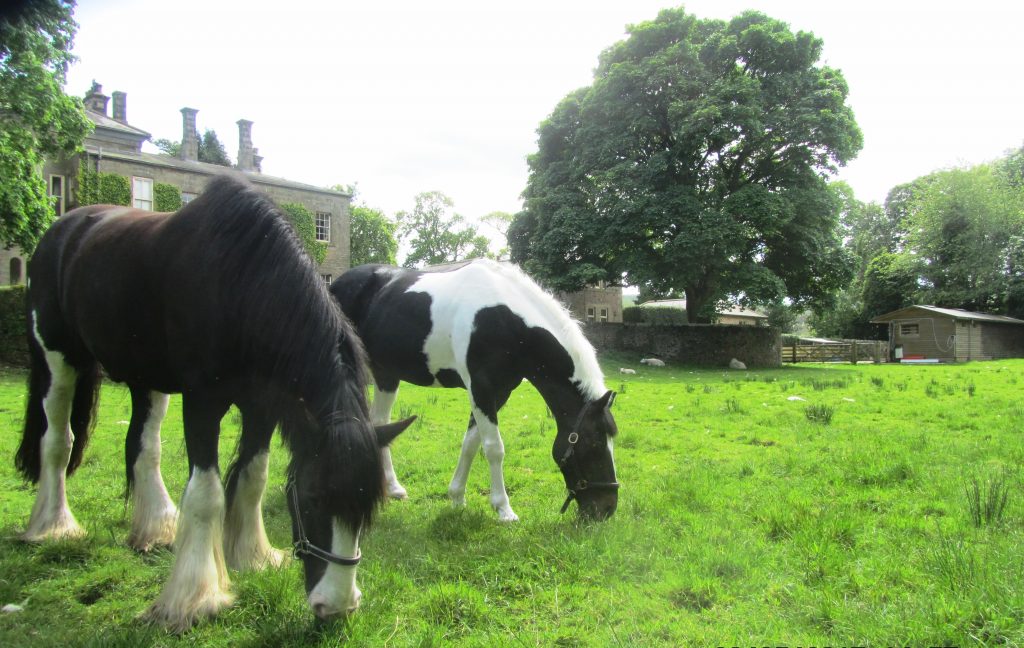 They have thoroughly enjoyed expanding thoughtfully and steadily over the years and gathering experience, together with many repeat and regular guests, on the way – the couple are unobtrusive though always pleased to ensure a warm welcome and deal promptly with guest needs. A unique twist to this family business includes amazing pizzas baked in an Italian wood fired pizza oven, prepared by Trysha, then delivered personally to your cottage by Graham! A special Home-made Arrival Meals service is also available to order during your stay. In addition there is an interesting choice of country restaurants in the surrounding area and a small friendly Cafe in Ingram itself.