Do your holiday cottages have Broadband?
Yes – Complimentary Fast Fibre Broadband is available in all properties.
What is mobile phone reception like at Ingram?
It depends on your network – Vodafone is good as we have a new mast in the area. Other networks generally available although reception can vary.
Where is the nearest Electric Vehicle Charging Point?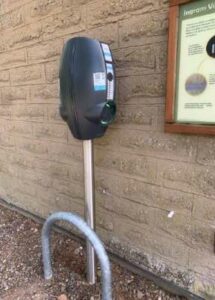 There are two 7.4kw EV Charge Points positioned within 200 metres of the cottages and can be used to charge guests' electric/hybrid cars.
What's at Ingram?
Ingram is a small peaceful hamlet in a beautiful river valley setting inside the Northumberland National Park. It is made up of the Rectory, our cottages, St Michael's Church and Ingram farm.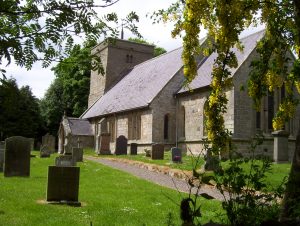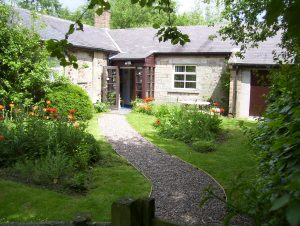 Ingram Cafe, open every day, is run by a local family and provides a pleasant friendly spot for refreshments and is only two minutes walk from our cottages. Breakfast, lunch and snacks menu available, and also now packed lunches and a growing selection of local grocery items.
What home cooking options are there?
Trysha's Pizza Night is a popular evening when you can order a freshly cooked homemede 10″ pizza personally delivered to your cottage from a wood fired Italian pizza oven – have a look at our pizza menu at Freshly cooked pizza above.
Trysha also offers an arrival meal service so that you have the added convenience of a piping hot meal waiting for you. The arrival meal menu is also available during your stay, subject to notice when here.
Where are the nearest shops?
There is a general grocery shop at Hedgeley Garage (long opening hours seven days a week) within a few minutes drive of Ingram and Ingram Cafe is a few minutes walk away.
Is there a supermarket near?
Sainsburys and Morrisons supermarkets are twenty minutes drive away at Alnwick, and you will usually pass through or close to the town on days out during your stay. Alnwick also has a Marks and Spencers Food Hall and there is Turnbulls delicatessen.
Alternatively if arriving from the south you pass both Tescos Extra and Marks and Spencers Simply Food off the A1 at Kingston Park, Newcastle (details under local amenities)
Can I get a supermarket home delivery?
Yes, you can arrange for a home delivery for arrival or during your stay. Please note that when placing your order with either Tesco, Sainsburys or Asda use this address: Select the postcode NE66 4LT and choose 'The Old Rectory' but then enter your cottage name in the nickname box.
Do I need to bring a coffee cafetiere?
Every cottage now has a coffee grinder together with Lavazzo whole coffee beans so you can enjoy fresh coffee from the cafetiere also provided.
Can I buy a newspaper?
Yes, Hedgeley Garage sells newspapers and magazines every day including Sunday.