Walks in Northumberland National Park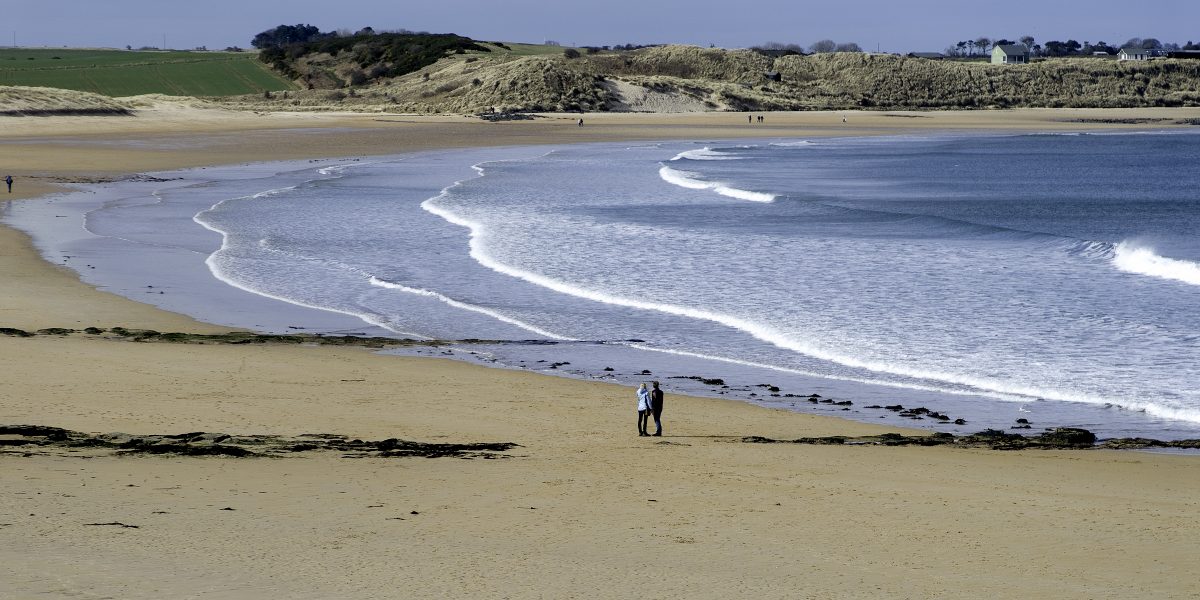 Our luxury Northumberland holiday cottages lead directly out into 400 square miles of National Park Country – sheltered valleys, hidden waterfalls and dramatic hills rich in bird and wildlife, and recent archaeological discoveries.
Cheviot offers an unbridled location for walking holidays and walking breaks in the Northumberland National Park.
In this wild, unspoilt and magical place we can walk through time to explore the land of our ancestors.In your cottage you will find a selection of printed route descriptions specially written by our National Park Ranger – many starting literally from the doorstep and within the valley. There is also a collection of local guided walks books on your bookshelves.
Walks in the valley include:
Linhope Spout Walk
Grade moderate. Length 3 miles (4.8km). Time 2 hours. Map O.S Explorer OL16.
A pleasant non strenuous walk to a beautiful waterful and ideal for all the family. Beginning at Hartside, walk along the valley road and stone / grass tracks to the Linhope Burn and Linhope Spout, a 60′ (18m) chute of water that lands in a plunge pool 6′ (2m) wide and 16′ (5m) deep. Red squirrels and curlews (wading bird and logo for the Park) can be seen on the way up. From the spout, you can also see Hedgehope Hill, which stands at 714m and is the second highest peak in Northumberland.
Reaveley Farm Stroll
Grade easy. Length 2.7 miles (4.3km). Time 1.5 to 2 hours. Map O.S. Explorer OL16.
Starting in Ingram, this reasonably level route passes through a woodland nature walk scattered with bird boxes, then continuing alongside the River Breamish where bright yellow gorse flowers all year round. Returning through Reaveley Farm you will pass mature trees with large holes ideal for nesting birds then on past open ground where barn owls have been seen hunting during the daytime.
Cochrane Pike Walk
Grade medium. Length 4.25 miles (6.84km). Time 3 hours. Map O.S. Explorer OL16.
Starting in Ingram, this invigorating walk heads up over moorland sheep country where you are surrounded by the sounds of the curlew, oyster catcher, skylark and meadow pipit. As you progress along bridleways and grassy footpaths a range of spectacular views open up around you until reaching Turf Knowe, the remains of two Bronze Age (2,500 to 800 BC) burials, and at Cochrane Pike the remains of four hut circles can be made out. Descending towards the valley bottom, you pass cultivation terraces that were used to grow barley and oats at a time when the valley was marshland.
Hillforts Walk
Grade medium. Length 4.5 miles maximum (7km). Time 3 to 4 hours. Map O.S. Explorer OL16.
The Breamish Valley contains an amazing concentration of prehistoric hill forts, built by ancient Britons 2,300 years ago and now the remnants of these earth and stone ramparts are visible together with faint circles being the traces of their round timber houses.
Starting on the west side of Ingram this walk visits up to five hill forts, each different in character although a shorter route of 2 hours around Brough law and Turf Knowe is an alternative. You will also pass many examples of cultivation terraces being evidence of ancient agriculture, some of which is prehistoric others medieval.
Walks in the surrounding area include:
Shepherds Cairn Walk
Grade moderate. Length 6 miles maximum (10km). Time 3.5 hours. Map O.S. Explorer OL16.
This circular walk can be varied to choose either a 4.5 mile or 6 mile route. It begins in the next valley south of Ingram at Alnham Church and passes by the Shepherds Cairn Memorial stone which was erected in memory of two shepherds who lost their lives in the winter of 1962. They were found just half a mile from their home at Ewartly Shank, and it was because of this the National Park Voluntary Rangers set up the Northumberland National Park rescue Team – a volunteer organisation that turns out in all weather to save lives.
Yeavering Bell
Grade medium. Length 3.5 miles (5.5km). Time 3 hours minimum. Map O.S Explorer OL16.
Beginning near Kirknewton 5 miles north west of Wooler, this strenuous hill walk takes you to the top of Yeavering Bell. Also referred to as the 'Hill of the Goats', it is home to the largest hillfort in Northumberland dating back 2,500 years. It is a good example of a highly defensible Iron Age settlement, although the top can be very exposed in poor weather.
Humbleton Hillfort
Grade medium. Length 4 miles (6.3km). Time 2 hours. Map O.S. Explorer OL16.
Four mile walk through time starting in Wooler and rising to the top of Humbleton Hill where on a clear day the panoramic views towards Milfield plain and the North Sea beyond are superb. This route is in part strenuous and it can also be extended by an extra hour if you vary the return via Wooler Common.
Stay Updated
Receive news and updates directly to your inbox.