10 reasons you should escape to Northumberland this spring – and Summer:
19 Mar 2020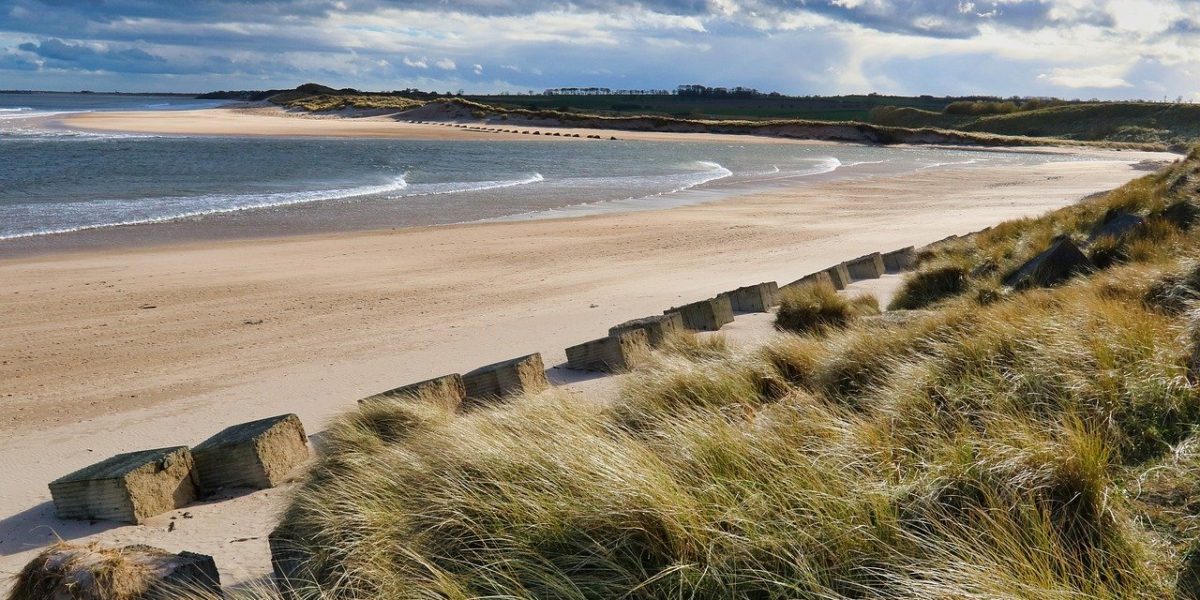 The days are getting brighter and flowers are starting to bloom across the Northumbrian countryside. There's no better time to escape the hustle and bustle of everyday life and retreat to a hideaway in Northumberland.
Northumberland is an award-winning destination that's luckily right on our doorstep. If you still need convincing, here's some reasons why you should staycation in Northumberland this spring and summer:
1. Privacy:
Everyone has busy schedules, whether it's spending ungodly hours in the office or shipping our children here, there and everywhere. Wherever we go it's usually surrounded by people, but Northumberland is the county with the least populous in the UK, perfect for a break from the footfall.
View this post on Instagram
2. Gazing at the stars:
Northumberland International Dark Sky Park has some of the least polluted skies in Europe. On a clear night step outside for some of the best views for stargazing: nothing but you, your loved ones and the stars!
View this post on Instagram
3. Hiking and cycling routes:
There's no shortage of activities in Northumberland, but all you need to enjoy it is yourself. Explore hiking routes on foot, bicycle or head off track. Don't forget to keep an eye out for unique Northumbrian wildlife and spring flowers.
View this post on Instagram
4. Hidden gems:
Whilst Northumberland is rife with buzzing attractions, there's several hidden gems that aren't so 'touristy'. If you enjoy natural wonders or quirky history there's so much to discover – you can find a list of our favourites here.
View this post on Instagram
5. Coastal views:
The countryside is magnificent, but there's also miles and miles of wonderful coastline. If you fancy enjoying the breeze on your face just you and your dog, Northumberland is the place to be.
View this post on Instagram
6. Homecooked meals:
At Cheviot Holiday Cottages we offer a homecooked meal service waiting in the oven for your arrival, wood-fired pizza delivered to your door and local grocery deliveries. You won't even have to go to the shop if you don't want to.
View this post on Instagram
7. Quality time:
At the end of a working week it's hard to find the time and energy to spend quality time with your loved ones. The Northumbrian countryside gives you the chance to enjoy each other with no distractions.
View this post on Instagram
8. Hot tubs:
Getting away is about returning refreshed and renewed. At Cheviot Holiday Cottages we have a selection of bathing experiences so you can fully unwind. Soak the stress away in a private swim-spa, hydrotherapy hot tub or double-jetted bath!
View this post on Instagram
9. Home away from home:
Our holiday cottages come with all the home comforts, so you won't miss anything whilst you're away. You will arrive with your fires lit, fresh bread baking in your oven and tea and coffee so you can settle in.
View this post on Instagram
10. Peace and quiet:
Sometimes there is a simple reason we want to getaway: peace and quiet. Our holiday cottages are in the peaceful Ingram Valley, far away from noise pollution!
View this post on Instagram
If you're planning a trip to Northumberland this spring, Cheviot Holiday Cottages are a collection of 5* Gold Award cottages perfectly situated in Northumberland national park. You can check availability here.