Cycling & Mountain Biking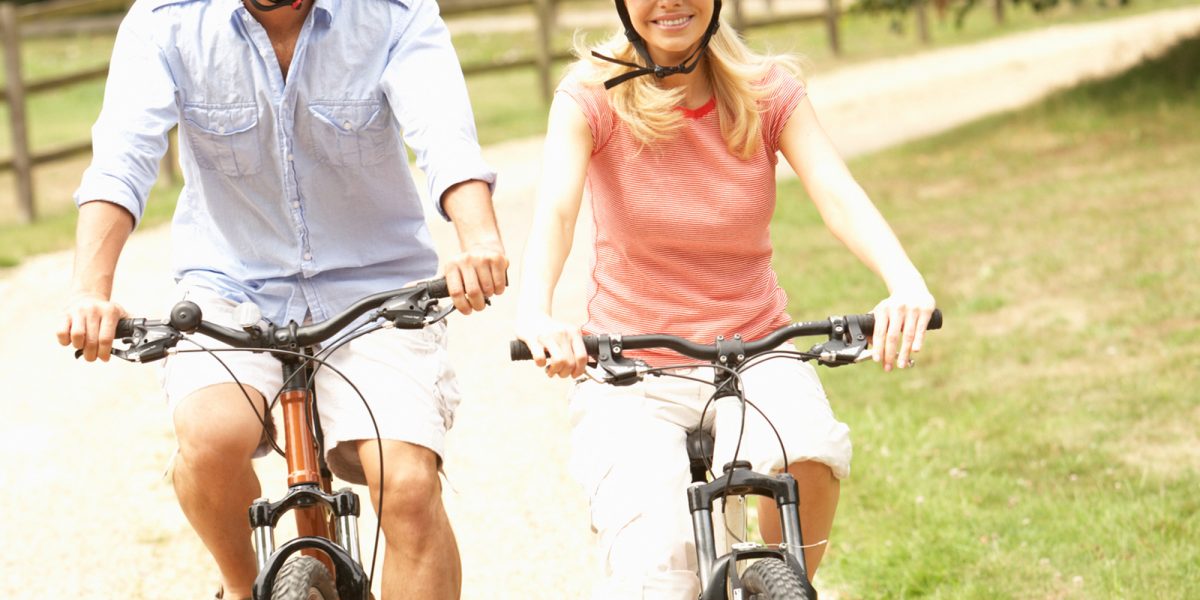 Cheviot Holiday Cottages is ideally located as a base for cycling and mountain biking holidays in Northumberland.
Explore our beautiful north Northumberland surroundings on foot or by using the high quality bicycles now available on site at Cheviot Holiday Cottages
(We do not at this stage provide children's bicycles as many families prefer to bring their own.)
Quiet country lanes and cycle trails leading from your doorstep, together with open grassland by the river Breamish provide an ideal chance for youngsters learning to ride safely and are equally ideal for a leisurely family outing.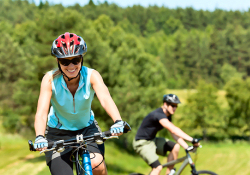 For the budding or more serious mountain biker, Breamish Valley is a paradise! There are abundant quiet country lanes and bridleways, added to which we have two excellent recognised cycle routes passing through Ingram village and near to our luxury Northumberland holiday cottages.
The Sandstone Way is a new 120 mile, mainly off road, mountain bike route which passes Cheviot Holiday Cottages at Ingram. It runs between Hexham and Berwick-upon-Tweed along the sandstone ridge in Northumberland, linking various sandstone ridges and features.
Route 68 of the National Cycle network passes within 400 metres of Ingram and then on up through the Cheviot foothills to Wooler.
Many of our regular returning guests bring their own bicycles, though if you prefer or wish to save space during your arrival journey cycles can be obtained on site here at Cheviot Holiday Cottages. We have a choice of adult hybrid and mountain cycles available in various sizes. They come complete with helmets, security chain, water bottles and tyre pump.
We now also have a secure bicycle store for you to use fitted with racks and track pump available.
Gate Lodge and The Retreat have their own Mountain and Hybrid bicycles included complimentary, complete with helmets and water bottles.