Easter at Cheviot Holiday Cottages
9 Sep 2021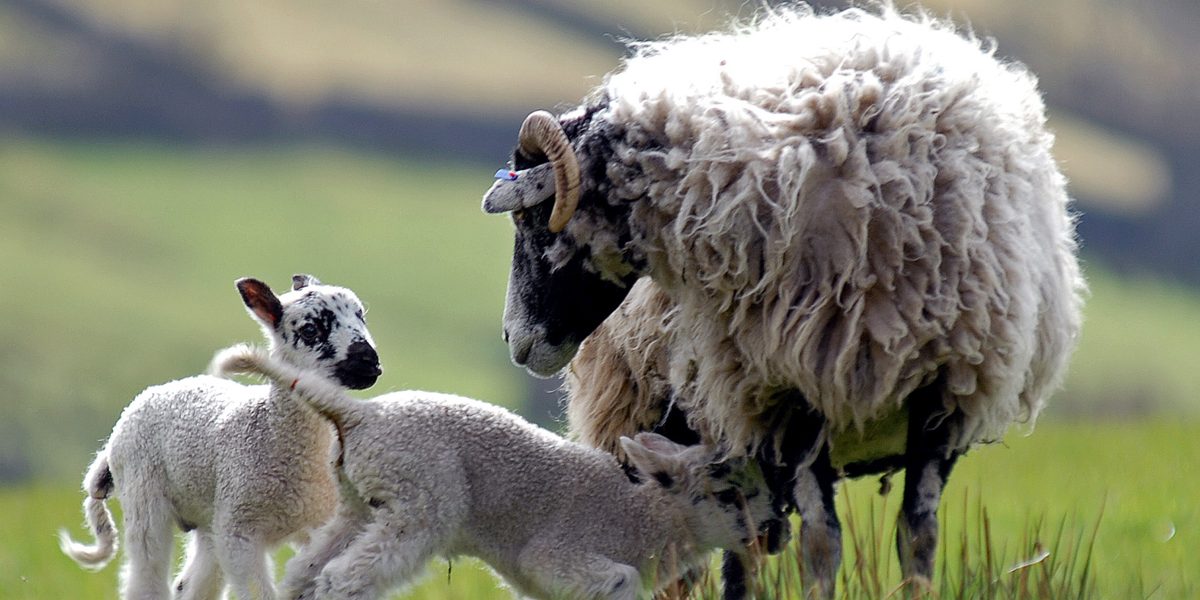 Easter is a great time of year when the green shoots of spring are appearing in the Northumberland National park and wildlife is becoming active.
Snowdrops and wild daffodils are flowering in the grounds and bright yellow gorse lines the river banks and a carpet of bluebells across East Hill begins towards the end of April and into May.
Newly born spring lambs are a delight to watch in the fields around Ingram and our cottages and the actual lambing is itself, in the fields right next to our holiday cottages. The lambing season, which starts during March and runs through April with the hill lambs at higher levels, is also the equivalent of the hill farms harvest and therefore vitally important.
Birds of prey such as the Peregrine Falcon, Goshawk, Hen harrier and the Buzzard can be seen in the Cheviots and foothills. Ravens start nesting early, the Lapwing (Peewit) appears, Cuckoos and Woodpeckers can be heard, and the first Swallows and House Martins arrive searching for their former nest sites. There are often upwards of twenty House Martin nests at the Rectory each year, mostly repeat guests!
The Curlew is a lovely, distinctive bird and also emblem for the Northumberland National Park where there are fortunately some 600 breeding pairs and plenty to see. Curlews are our largest European wading bird and arrive at their moor land breeding haunts from March.
Otters, dippers, heron and kingfishers can be seen at the river just a short distance from the cottages.
Red squirrels remain in this part of Northumberland and are often seen in the cottage gardens and Rectory lawns. Inquisitive roe deer still venture quite close to the hamlet and surrounding fields during early morning.
Late evenings see the wisps of smoke from log burning stoves while barn owls and bats take to the sky.
Why not treat yourself to some of the beautiful scenes that Cheviot can offer with a spring break or Easter break at our fantastic luxury self catering holiday cottages in Northumberland. All of our properties offer stunning views to watch the local wildlife from in the warmth and comfort of a traditional Northumbrian holiday cottage.