Eating Out in Northumberland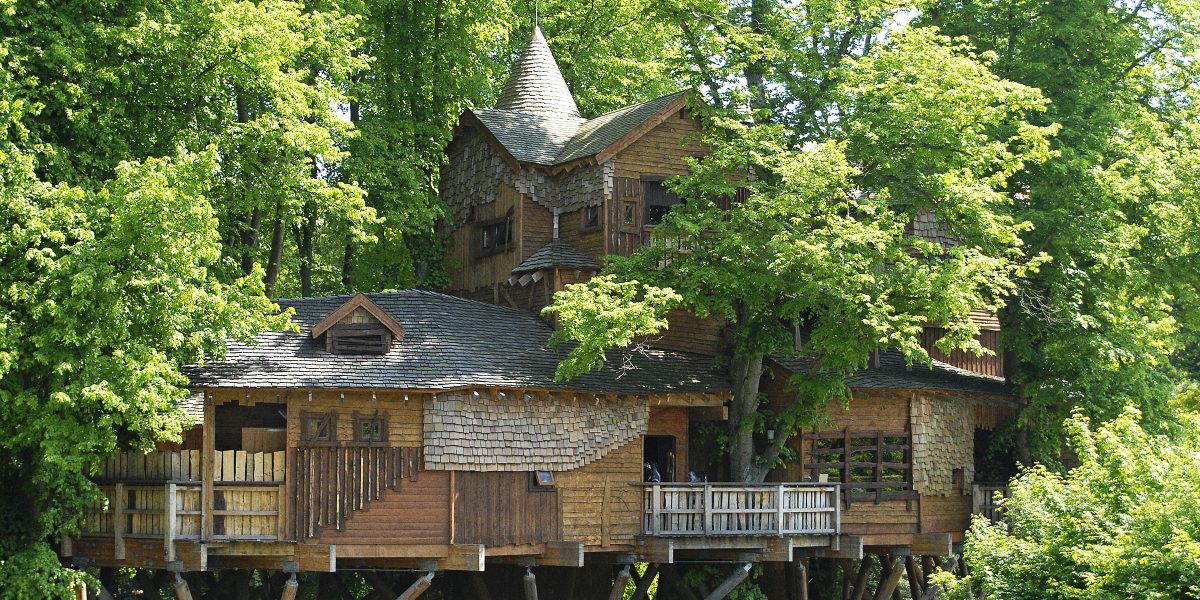 There are many restaurants, country pubs, cafes and bistros to choose from when visiting our luxury holiday cottages in Northumberland. We are pleased to recommend the following selection of Northumbrian country pubs, restaurants and places to eat being both our favourites and those of our guests.
For that special occasion or memorable family celebration you might choose to dine at The Treehouse.
The Tree House 
(01665 511852)
Located in the Alnwick Garden, this is one of the largest wooden treehouses in the world, and offers a unique dining experience within a magical environment. A roaring log fire in the centre with a green leaved living tree growing through the restaurant. Delicious menus include a fantastic selection of locally sourced produce, accompanied on Thursdays by live jazz and on Fridays by a wide range of live music from folk to blues, Northumbrian to the world. Visit their website for their menu at www.alnwickgarden.com.
Tankerville Arms 
(01665 578444)
We can certainly recommend our favorite – the Tankerville Arms at Eglingham – a very scenic ten-minute drive from Ingram. This is a charming and friendly Coaching Inn with bar serving a range of real ales and bar meals together with a separate restaurant offering good, interesting Northumbrian food at reasonable prices. You will need to book at the weekends. Visit their web site to view sample menu www.tankervillearms.com.
Running Fox
(01665 570760)
Artisan bakery and coffee shop serving excellent quality sandwiches, platters, soup, fresh pies and quiches all made daily. There are two Running Foxes, the closest being Longframlington, and the other at Felton, Northumberland.
Thai Vibe Cafe
(01665 6063320)
Gem of a restaurant in Narrowgate Alnwick serving authentic Thai food at a reasonable price and comes with an incredibly friendly and personal service.
Plough Inn
(01665 602395)
This Coaching Inn located in Alnwick, is a sister restaurant to the Jolly Fisherman at Craster, and offers equally good food emphasising local produce – fish from the north east coast to game from various estates in Northumberland.
Jolly Fisherman at Craster 
(01665 576461)
This tastefully refurbished traditional pub and restaurant has stunning views along the Northumberland Coast with Craster harbour in the foreground and beyond to Dunstanburgh Castle.
Delicious food prepared by Head Chef, John Blackmore includes a wide selection of fresh catches together with other locally sourced produce and selection of real ales.
www.thejollyfishermancraster.co.uk.
Cook and Barker 
(01665 575234)
Twenty minutes drive to Newton-on-the-Moor. A real traditional country inn with friendly atmosphere and good bar meals. Booking usually advisable.
The Percy Arms 
(01668 215244)
Chatton village is a twenty minutes' drive. Pleasant country pub / restaurant. Al a carte and changing specials and often use local produce / ingredients.
The Ship Inn
(01665 576262)
Newton-by-the-Sea is thirty minutes drive. A popular, friendly pub situated in a most picturesque fishing village square only a stone's throw from the sand. Serves bar meals and delicious fresh crab sandwiches at lunchtime. An ideal place to stop off when walking along this beautiful Heritage Coastline.
The Fishing Boat Inn 
(01665 577750)
Known locally as the FBI! Great location above the sea front at Boulmer, a small fishing village on the Northumberland Coast which is best remembered for its historic connection with smuggling activity especially the gin trade and salt. Specializing in sea food including locally caught lobster, crab and fish, the menu also offers a range of other dishes.
Fish and Chips in Seahouses! 
Don't pass through this colourful and lively fishing harbour without trying traditional fish and chips. You can 'eat in' or 'take-away' and are spoilt for choice. I recall from my youth that Mackays was particularly good!
Granny's Delicatessen 
(01665 602394)
Twenty minutes drive. Located in Narrowgate, an historic street in Alnwick, Granny's has a cellar restaurant serving freshly prepared food and a good deli. Open daytime only.
The Beaches 
(01665 830006)
Thirty minutes drive away in Alnmouth. Small bistro with friendly, informal atmosphere where you take along your own bottle of wine. Fresh seafood available, but book first.
Mumbai Flavours 
(01665 6062324)
Newly opened in Alnwick during 2015 this Indian Restaurant and Takeaway offers a friendly professional service and tasty authentic food at a reasonable price. We like it!
Hardy's Bistro 
(01665 602109)
Twenty minutes drive. A recently refurbished bistro inside the revolving doors of the White Swan Hotel, Alnwick.
The Black Bull 
(01890 820200)
Twenty five minutes drive. Northumberland's only thatched pub and located on Ford and Etal Estate near the Heatherslaw light railway. Ideal for lunches and evening meals. Does a home-cooked meal with vegetarian options and allergy aware.
Granby Inn 
(01665 570362/570228)
Fifteen minutes drive at Longframlington. Long established family run business and a homely establishment where the food is always delicious.
Linden Hall and Pub 
(0870 1942123)
Beyond Longframlington, twenty five minutes drive from cottages. Part of the Macdonald Hotels and resorts group, this is also a country hotel with golf course. Choose between the Dobson Restaurant, which overlooks attractive landscaped grounds, or the Linden Tree pub / restaurant. Children's play area and beer garden.
Blackmore's of Alnwick 
01665 602395
Located in the heart of Alnwick, this contemporary style boutique restaurant has undergone major redevelopment during 2007. The chef and founder has a good track record of preparing beautiful food with flair and imagination.
The Three Wheatheads 
01669 620262
Country Inn at Thropton village two miles west of Rothbury. A charming 300 year old Northumbrian Inn with lounge bar, restaurant and summer beer garden.
Stay Updated
Receive news and updates directly to your inbox.