5 hidden gems in Northumberland:
10 Jan 2020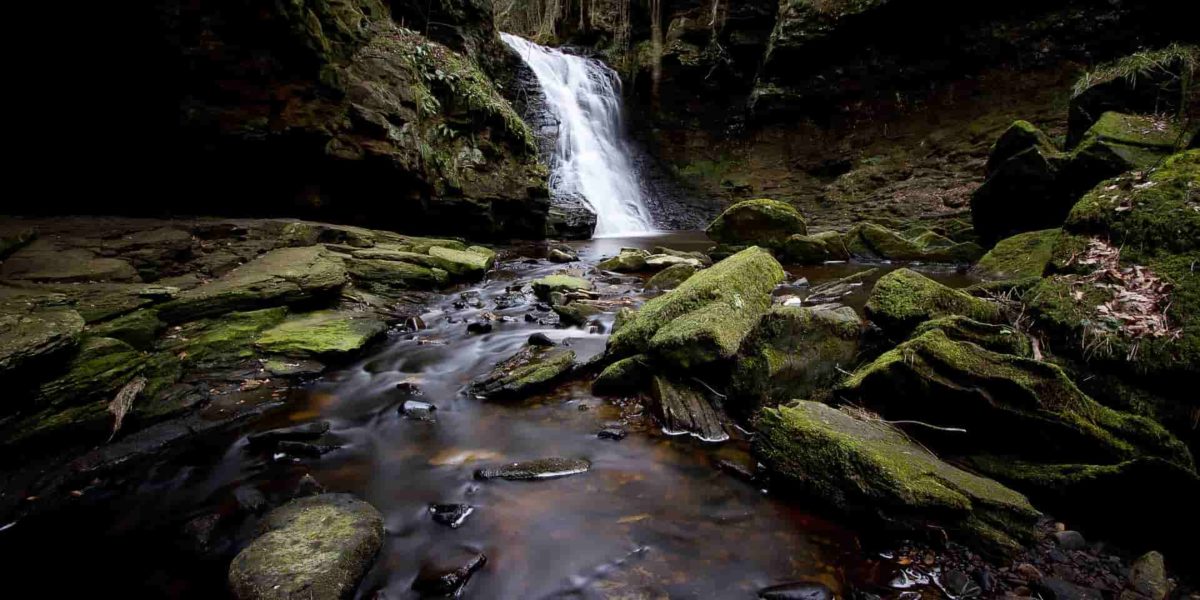 Northumberland is an award-winning tourist destination with no shortage of attractions to explore, from the beautiful countryside and dramatic coastline to the historic monuments.
But, aside from your regular tourist attractions, what lies off the beaten track? If you want to explore a different side of Northumberland, here are some hidden gems that shouldn't be missed!
Winter's Gibbet
Hiking and walking are a popular activity in Northumberland. Winter's Gibbet is a lone gallows located on a hiking route deep in the Northumbrian countryside.
The gallows were once used to showcase William Winter's body, hanged for the murder of a woman. Mystery surrounds the spot: every time the gallows rots, it's claimed it somehow reappears.
View this post on Instagram
Barter Books
There's a certain magic that surrounds book shops and Barter Books is no exception. A second-hand bookshop located in a Victorian railway station.
The shop boasts beautiful 40ft murals, model trains, roaring fires and quirky seating areas. The perfect place to get lost for a couple of hours.
View this post on Instagram
Northumberlandia: Lady of the North, Near Cramlington
The outdoors is a big pulling factor for tourists coming to Northumberland, so if you're craving some fresh air there's plenty to do. The Lady of the North is one of the world's largest land sculptures.
The sculpture takes the form of a reclining lady, made from 1.5 million tonnes of rock, clay and soil.  You could spend a whole day exploring this magnificent piece of 'Earth Art'.
Hareshaw Linn
Northumberland has no shortage of hidden beauty spots and Hareshaw Linn is exactly that. A small waterfall and a Site of Special Scientific Interest because of its rare ferns and lichen.
The area is a popular place for spotting Northumbrian wildlife. Keep an eye out for red squirrel, wood warblers and in the evening, you can even see Daubenton's bats!
View this post on Instagram
St Cuthbert's Cave
Named after St Cuthbert, one of England's most famous saints. The cave is an overhanging crop of Sandstone rock.
There are two theories about Cuthbert's relationship to the cave. One is that his body rested here before his final burial, another is that he resided here as a hermit before joining the church.
View this post on Instagram
Northumberland is the perfect staycation destination in England, even if you're visiting the most popular attractions like Kielder Forrest and Nature Park or Bamburgh Castle.
If you're planning a trip to Northumberland, Cheviot Holiday Cottages are a group of 5-star gold award winning cottages in the Northumbrian Countryside. The cottages are the perfect base for exploring Northumberland and all it has to offer.