Easy seasonal staycation recipes
5 Dec 2018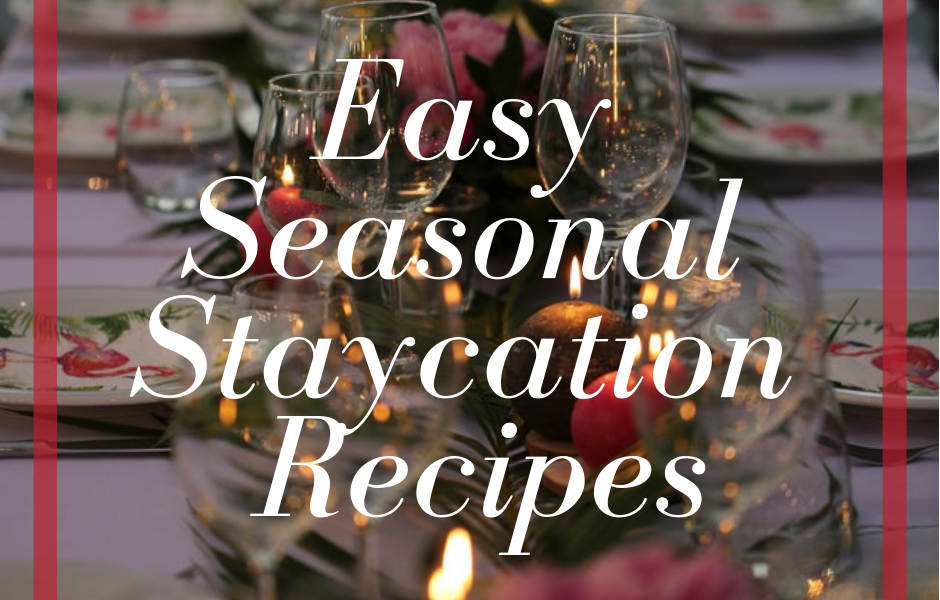 Imagine your Christmas getaway at Cheviot Holiday Cottages: logs are burning in the fireplace, frost is gathering on the windowpane and dinner is warming in the aga.
Self-catering staycations offer a lot of freedom – you can decide when and where to eat, and the choices are endless. If you enjoy eating out there's plenty of divine restaurants in Northumberland or if you prefer somewhere in the middle, Cheviot Holiday Cottages provides a home-cooked meal service right to your cottage doorstep.
But for amateur chefs, self-catering is a dream allowing you to show off your culinary creations to your family and friends!
Here are some superb seasonal recipes to try out this festive season during your self-catering holiday:

Breakfast/brunch:
Baked eggs with tomatoes and spinach
Ingredients:
2 tbsp olive oil
2 400g can cherry tomatoes
1/2 garlic cloves (or if you're naughty 2 tsp of Lazy Garlic)
1 onion
4 large free-range eggs
100g of spinach
1 red chilli sliced and deseeded (optional)
Method:
Heat the olive oil in a large frying pan with a lid, add the chilli, onion and spinach and lightly fry until soft. Mix in the tomatoes and bubble the mix until thickened, season with salt and pepper.
Create four pockets in the mixture with a spoon and crack the eggs into the pockets. Return the lid to the pan and bake on a low heat until the eggs set to your preference.
Serve piping hot with crusty homemade bread for dipping. (Bread mixes and bread machine are available in each Cheviot Holiday Cottage)
Lunch:
Carrot and Ginger soup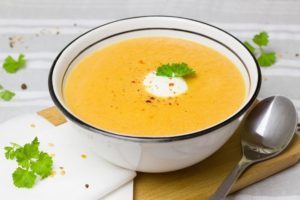 Ingredients
2 tbsp olive oil
2/3 tbsp grated ginger
3 garlic cloves
1 kg of chopped carrots
1 large chopped onion
925ml vegetable stock
Optional Toppings:
Sprinkle of nutmeg
Spread of natural yoghurt
Method:
Heat the olive oil and fry the onion, ginger and garlic until soft, season with salt and pepper.
Add the stock and carrots and simmer until the carrots are tender – this usually takes 30-35 minutes.
Blend the soup until your preferred texture, then return to the pan, allowing to gently bubble.
Serve with a swirl of natural yoghurt, a sprinkle of nutmeg and some thick homemade bread and butter.
Dinner:
Mushroom and truffle risotto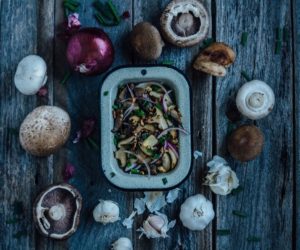 Ingredients:
2 tbsp of olive oil
1 large onion
3 garlic cloves (or that naughty garlic)
150ml white wine
1.5 litres chicken stock
300g arborio rice
225g chestnut mushrooms – or preferred mushrooms,
Parmesan for topping
Drizzle of truffle oil.
Method:
Heat the olive oil and fry the onion until soft and mushrooms until browned
Add the arborio rice and lightly dose it in the oil, pour in the white wine and simmer until the liquid has reduced.
dd some stock and repeat the process until all the stock has been added and reduced leaving the rice tender.
Serve with Parmesan, black pepper and truffle oil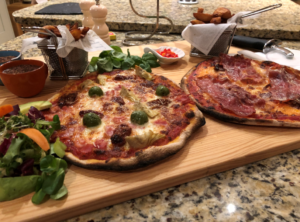 If your cooking doesn't go as well as planned, remember you can always order a fail-proof pizza from Cheviot Holiday Cottages' authentic pizza oven!