Where to eat in Northumberland:
7 Oct 2019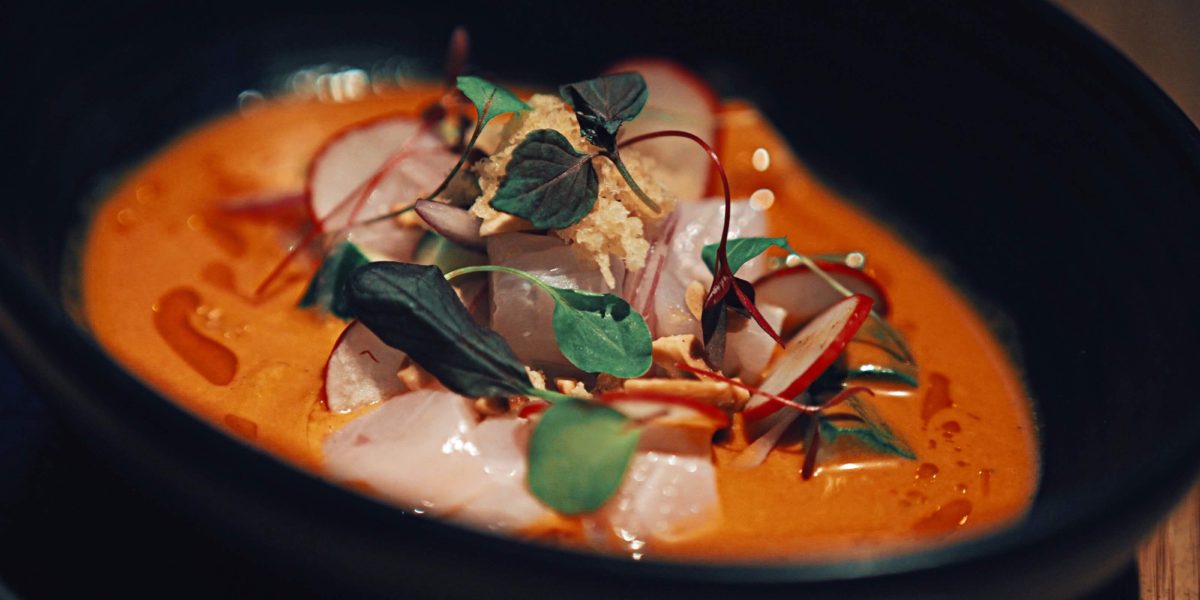 Food and drink are part of life's true pleasures and in Northumberland it's no different. When visiting a new location, it's essential to get acquainted with the local delicacies and visit the best restaurants.
If it's tasting cheeses local to the region, or drinking Meade made by monks, there are lots of culinary experiences to be had. It can be hard to narrow down the long list of eateries in Northumberland but there's no need to worry – we have taste tested all these restaurants just for you:
The Treehouse, Alnwick
Nestled inside the grounds of The Alnwick Garden is The Treehouse and it's exactly as the name describes. A magical enchanting treehouse complete with swinging bridges, live music and open fires. The modern British menu focuses on local produce and seasonal flavours.
View this post on Instagram
The Tankerville Arms, Eglingham
Once a 19th century coaching inn converted into a charming restaurant, this restaurant uses produce from just down the road. You can enjoy Northumbrian game, local cheeses and real ales from the best local breweries. A real Northumbrian treat!
View this post on Instagram
The Ship Inn, Low Newton by the sea
A rustic and popular family-owned pub. The simple evening menu changes each day offering seasonal flavours prepared fresh and well. One of the charming elements is the local fisherman who delivers fresh lobster each day. The Ship Inn is also known for being vegetarian friendly.
View this post on Instagram
Mumbai Flavours, Alnwick
Admittedly not local to Northumberland, but you can't deny the quality of Mumbai Flavours. Inspired by years of cooking Indian food, the menus take traditional Indian dishes and add a street food vibe – you could even order a takeaway!
View this post on Instagram
Bistro 23, Alnmouth
A small family run bistro that offers much more than its size. The fresh, simple menu is full of the freshest seafood from the area. If you're visiting on an evening it is recommended that you book due to popularity. The restaurant couples up as a tearoom during the day.
View this post on Instagram
The Jolly Fisherman Inn, Craster
Stunning seaside views, fresh homecooked food and ales to die for. The Jolly Fisherman is a traditional historic pub in Craster, a fishing harbour not far from Dunstanburgh Castle. Whilst visiting you should try the famous 'Craster kipper' as well as all the other dishes from the award-winning chef.
View this post on Instagram
Thai Vibe Café, Alnwick
Once again, this certainly isn't local food, but its food done exceptionally well. The owners of Thai Vibe Café are very personable and clearly know their Thai and Vietnamese food. If you're looking for a fragrant meal with a difference, head here.
View this post on Instagram
As well as numerous tasty eateries, Northumberland has a wide selection of delicious distilleries you should check out.  If you're looking for somewhere to stay whilst in Northumberland, Cheviot Holiday Cottages are a collection of luxury award-winning self-catering cottages in the countryside.
If you don't want to leave the grounds, we offer a home-cooked meal service that can be ready for your arrival. We also have an authentic pizza oven imported from Italy so you can enjoy wood-fired pizzas delivered right to your doorstep. You can check out all of our cottages here.